3 Great Reasons Why You Should Create an Employee Referral Program
The success of any business relies almost wholly upon its employees. And a referral program ensures you receive a constant flow of high-performing employees that fit the culture and work ethic.
Of course you must have a quality product or service that meets the needs of your customers; but producing, distributing and managing all of your business' processes will come down to whether or not your employees, the people responsible for getting things done, are up to the challenge. Finding and acquiring the best possible people is as crucial to your overall business success as air is to breathing. Without air, you can't live. Without the right employees, neither will your business.
"I am convinced that nothing we do is more important than hiring and developing people. At the end of the day, you bet on people, not on strategies," said Larry Bossidy, Author and former CEO of GE Credit Corporation
How to find the right people is the essential question every employer needs to ask itself. Almost every company has a Human Resources group or a Talent Acquisition team responsible for this function. Some companies devote a few employees to these groups, while others staff them with dozens of individuals.
Regardless of your company's approach, there's one asset no organization should ignore in its hiring efforts: Their own employees. Here a three big reasons why employers should develop and invest in an Employee Referral program.
---
1. The Personal Touch
People are central to your success, and the best way to get in touch with people is not through job postings, emails and "Now Hiring" signs. The best way to approach people with a new opportunity is through other people.
Your employees act as one of the best, if not THE BEST, ambassadors of your company and its benefits. They know your company better than anyone else, and armed with that knowledge they can successfully share your needs with the most likely candidates in their sphere of influence.
---
2. Culturally Sound Hires
Although it's an intangible quality, culture is every bit as real as your benefit plan and other perks you offer to your employees, and it directly impacts the efficacy and productivity of your workforce. Your best employees are those that mesh well with the culture of your workplace. Gauging the cultural fit of an applicant can challenge even the most seasoned interviewer, and that knowledge is almost impossible to draw from resume or cover letter.
Your employees, however, offer a unique benefit, as they're already in tune with your corporate culture. They live it every day, and they understand which of their friends and acquaintances would or wouldn't thrive in your office environment.
---
3. Better Fits Stay Longer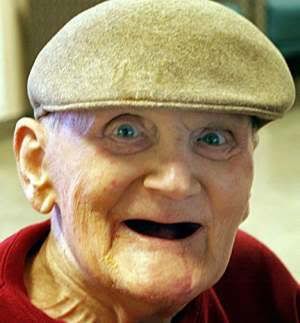 Hiring can be an exhaustive and expensive process. It's one thing to fill a newly created position, while replacing an existing position can be a daunting task, as replacing talent disrupts the workflow and productivity of your teams.
Referred employees tend to find greater satisfaction in their work and are much less likely to move on to other jobs. Nearly 50% of all referral hires will last more than three years at job, saving the employer both time and money.