Diversity Hiring: the best candidate sources
Employee Referrals are the best way to increase diversity
Recruiting diverse candidates is a daunting task. It's so hard, in fact, that most people talk more about retaining diverse candidates than sourcing new ones (how many articles have you read about building a culture of inclusivity?). And while that is good advice, it doesn't have an immediate impact.
And that's a great place to start. But as people working in talent acquisition, our job is to source candidates.
So how do we source more diverse candidates?
There are a few ways:

Colleges with a diverse student body:
Recruiting from universities with a diverse student body is a great way to meet energetic people at the start of their careers. Unfortunately, it can also be slow. Many recruiters first meet with students at the start of their junior year. They'll select a few for internships and make offers to the best of those. When all is said and done, almost two years may pass from the time you first met them.
College recruiting is a good way to find quality hires who will grow with your company. But it's only a good fit for entry-level positions and requires a lot of time and effort on your part.
Cultural institutions, national councils, meetup groups, and even churches.
Local organizations with community connections can help you connect with diverse candidates. Look for meetup groups and nonprofits like the Women Tech Council, Urban League, or National Council of La Raza.
These groups provide a great way to connect with entry-level professionals. But you might have trouble finding candidates with the experience needed for higher-level positions.
Connecting with these groups also requires a lot of time, and the effectiveness really depends on how suitable the organizations in your area are for your positions.
Diversity focused Job Boards
Diversity focused Job Boards are a decent fall-back for finding diverse candidates in a pinch. But they suffer from the same problem that afflicts every other job board. Namely, candidate quality tends to be low. Top candidates are happy where they're at, and when they do look for work they tend to use their network. So most candidates on job boards are only there because their current job isn't working out and they don't have a strong enough network to make a switch on their own.
Jobvite's hireright study found that only one in 80 job board candidates is hired. Employee Referrals perform best, with one in 10 candidates being hired.
The real problem with diversity-focused candidate sources:
The real problem is that they're rarely frequented by high performers. At the meetups you'll find a few top performers and minority organizations who're there to give back, but for the most part the participants are either just getting started or are there because they need help finding work.
So how do you connect with top-performing minority candidates?
Like other high performers, top candidates from underrepresented groups aren't actively looking for work. So you won't find them on job boards or at organizations that help people find work. You have to take the initiative and reach out.
The problem is, people in high demand are tired of cold calls, emails, and LinkedIn In-mail.
The answer is Employee Referrals.
Employee Referrals are the best way to build diversity quickly at your company. And targeting diverse referrals can be as simple as asking for them.
In general, referrals make great candidates. It only takes 10 referrals to fill a position compared with 80 candidates from a job board or 40 from an agency.
More importantly, referrals stay 70% longer, so you're not rehiring for the same positions over and over.
Run a diversity campaign
Your company probably already offers an employee referral program. So all you have to do is run a special diversity campaign. There are a few different ways to do this.
Intel offers double bonuses for diversity hires
Intel announced plans in 2015 to achieve full representation of underrepresented minorities and women in its U.S. workforce by 2020. In 2018 that goal was reached … two years early!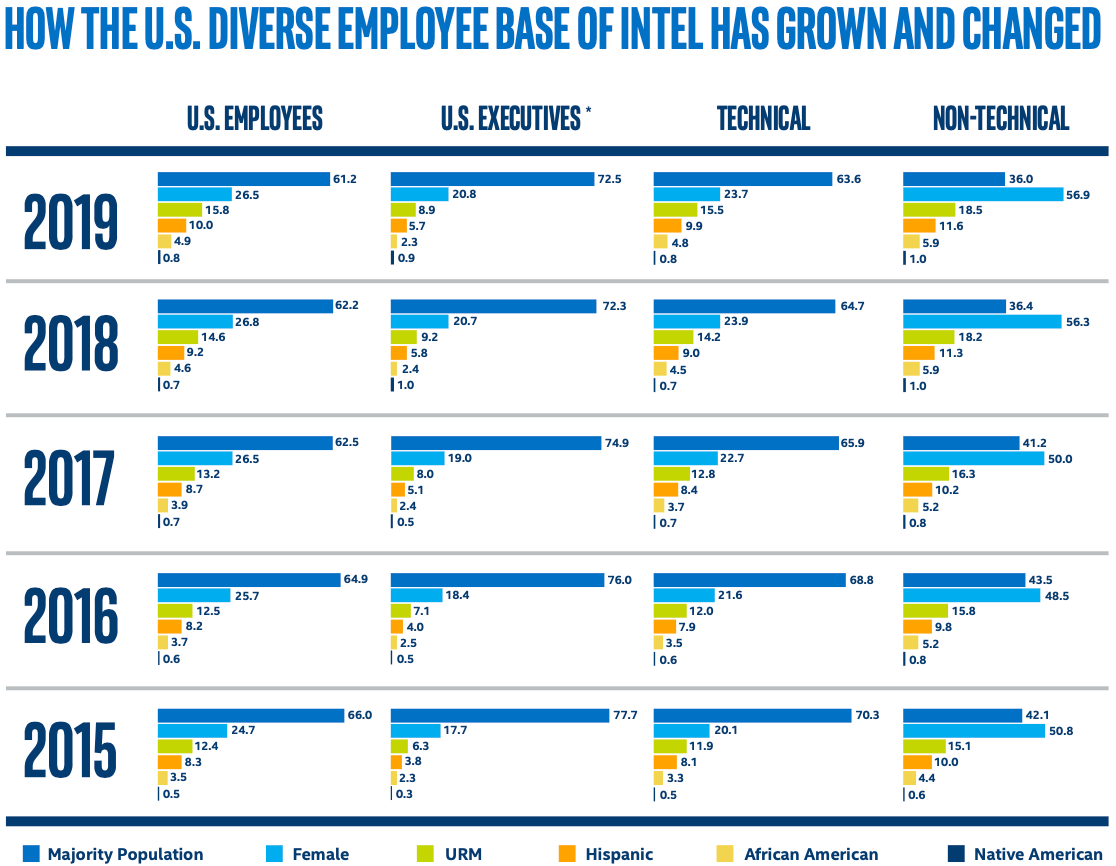 How did Intel do it? Simple. They doubled referral bonuses for underrepresented minorities and ran an internal engagement campaign for their employees.
You may be concerned about the legal implications of this kind of incentive, but you don't need to worry. In fact, you should worry more about the opposite: the EEOC prohibits employers from using neutral employment policies that have a disproportionately negative effect on applicants of a protected class.
The law says, "an employer's reliance on word-of-mouth recruitment by its mostly Hispanic workforce may violate the law if the result is that almost all new hires are Hispanic."
So, from a legal perspective, it may be safer for you to offer a larger bonus for underrepresented groups.
Dentsu Aegis runs biweekly campaigns targeting diverse hires.
The Dentsu Aegis Network (a global company with 45k employees) launched an initiative aimed at recruiting a more diverse workforce, with employee referrals playing a key role. Concerned that their efforts would be just a flash in the pan, they planned 12 months of biweekly messages targeting their employees. These messages asked employees to keep diversity in mind as they referred their friends to Dentsu Aegis jobs.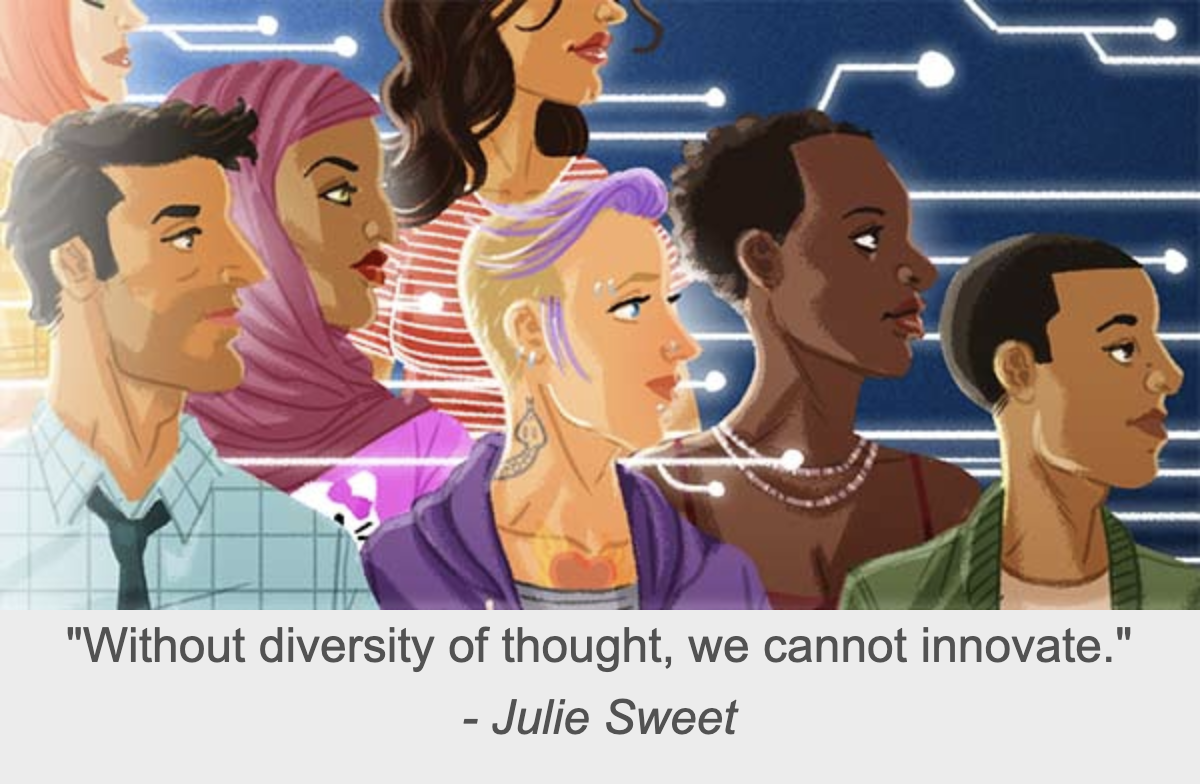 How EmployeeReferrals.com helps clients improve diversity:
If you're interested in building a more diverse workforce at your company, we'd love to show you how our platform can help:
Keep diversity top of mind with our engagement platform and proven templates.
Reward diverse referrals and hires with custom campaigns and bonuses.
Include questions about diversity in your referral submission form and include a reminder to consider diversity when submitting a referral.
Learn and implement best practices used by others in your industry. Benchmark your performance and compare it with your peers.